Vicalsa, assumes with total assurance, efficiency, solvency and availability, the integral management of any job anywhere in the world. Throughout our journey, we have helped  our clients in all five continents.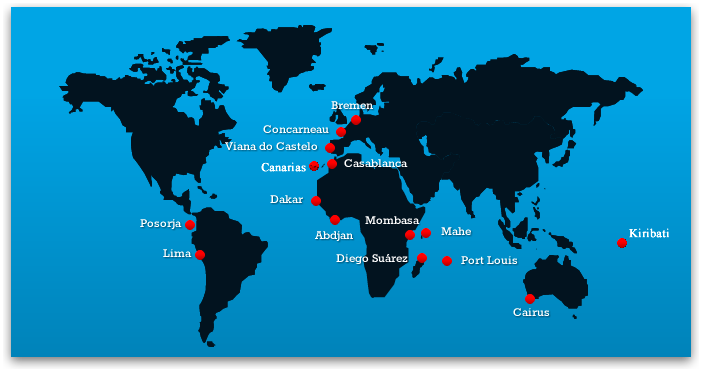 Cairus (Australia), Posorja (Ecuador), Lima (Perú), Concarneau (France), Bremen (Germany), Viana do Castelo (Portugal), Mombasa (Kenia), Diego Suarez (Madagascar) o Mabe (Sheychells), Dakar (Senegal), Abdjan (Ivory Coast), Port Louis (Mauricius Islands), Casablanca (Morocco).
When hiring his work, Vicalsa offers you:
Consultancy.
Works planning.
Outsourcing and coordination of teams and companies involved.
License and authorization management.
Ability to manage various services such as travel, waste management, translators…
Spare part supply.
Material supply.